This website is under construction ...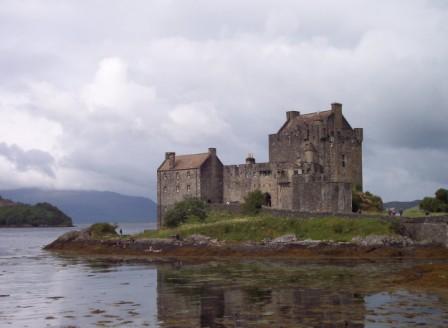 Steve Vander Ark
Author and speaker
Bio | Books | Web projects | Presentations | Contact
Steve Vander Ark was an educator and school librarian for fifteen years, teaching and reading aloud to kids from pre-school age on up. He also served as curriculum consultant and trainer in literacy and educational technology for teachers and parents. He has also been a theatre director, performer, composer, and playwright, entertaining audiences of all ages. He is the author of two books, In Search of Harry Potter and The Lexicon: An Unauthorized Guide to Harry Potter Fiction.
Steve Vander Ark's "Harry Potter Lexicon" website is visited by millions of visitors annually. For years fans have enjoyed Steve's presentations and keynotes talks at major academic conferences on the Harry Potter novels, including Sectus in London, Patronus in Copenhagen, Lumos in Las Vegas, and Prophecy in Toronto.

Vander Ark, who has read the Potter novels more than 40 times, has been interviewed many times by the media, including appearances on the Today Show and the BBC Radio, plus numerous interviews in publications such as the New Yorker, Time Magazine, and the Guardian. His interview for an A& E television special on the series appears as part of the extra section on the DVD edition of Harry Potter and the Order of the Phoenix. A former school media specialist, Vander Ark has been honored by fans of the series who appreciate his insights into the books. The Association for Library Services for Children, a division of the American Library Association, has named the Lexicon website one 15 "Great Web Sites For Kids."
The Lexicon: An Unauthorized Guide to Harry Potter Fiction and Related Materials

This unofficial guide to the popular series by novelist J.K. Rowling is a 368-page companion work perfect for the curious reader who wants to know more about these remarkable books. Extensive new commentary, which does not appear on Vander Ark's Harry Potter Lexicon website adds to the fun of reading Vander Ark's new reference work. The author has been frequently featured around the world in publications like the New York Times, The London Times, The International Herald Tribune, the Associated Press and Time Magazine.
MORE ABOUT THE BOOK (and links to order)

978-1-57143-174-5 at $24.95. Trade Paperback
368 pages
RDR Books – The Lexicon
1487 Glen Ave.
Muskegon, MI 49441
Phone: (510) 595-0595
Fax:(510) 228-0300
E-mail: [email protected]
In Search of Harry Potter

Exploring Britain in search of the magical world of Harry Potter, the most famous boy wizard, created by J. K. Rowling

When J. K. Rowling first created Harry Potter nobody in their wildest dreams could have anticipated the impact the boy wizard would have on the literary world. Rowling's books sold in their millions and a world-wide fan club was established. One fan, former librarian Steve Vander Ark, created his own homage to Harry Potter in the form of the web site "The Harry Potter Lexicon", and its companion book, The Lexicon. Now Vander Ark has added another dimension to his writing.

In Search Of Harry Potter is an extraordinary travel book in which the author takes the reader to London, the West Country, Lancashire and Scotland to explore all the places that have become part of the Harry Potter mythology: from platform 9¾ at King's Cross Station, to Charing Cross Road to find Diagon Alley, to Surrey and Little Whinging, to Devon and the Burrow, further west to Cornwall where Quidditch games were played and north to Scotland in search of Hogwarts.

This profusely illustrated book evokes the myths and magic of Harry Potter. It will be enjoyed by all fans of the boy wizard and will prove a useful guide for those bent on making discoveries of their own.
MORE ABOUT THE BOOK (and links to order)
Methuen – In Search of Harry Potter
Methuen Publishing Ltd, 8 Artillery Row, London, SW1P 1RZ
Telephone: 020 7802 0018
Fax: 020 7828 1244
Email for all general enquiries: [email protected]
Considered to be the ultimate reference to the Harry Potter universe, the Lexicon website features encyclopedias of potions, spells, witches and wizards, places, etc. The Lexicon also includes an atlas, a collection of essays spanning the years when Rowling was writing the books, detailed timelines, and much more. Some of the best fan-created artwork in the world graces the Lexicon's hyperlinked and cross-referenced pages. The Lexicon has been used by the producers of the Harry Potter films, the team creating the video games, and even by Rowling herself as a reference to the rich world of Harry Potter. The Lexicon website was created by Steve Vander Ark in 2000 and features the work of staffmembers Lisa Waite Bunker, John Kearns, Belinda Hobbs, Paula Hall, Kip Carter, Michele Worley, Penny Linsenmayer, and Clint Hagen.
Steve started this wiki in 2008 as a place to collect information about the popular CBS sitcom, including pop culture references, geeky science stuff, and so on.
Discovering the Magic of Harry Potter

An evening/afternoon to delight Harry Potter fans of all ages!

Celebrate the wonder and enchantment of Harry Potter with Steve Vander Ark, author of the Harry Potter Lexicon website and its companion book, The Lexicon. Discover the rich background to Rowling's created world as you explore Harry Potter's Britain, from the Victorian architecture of King's Cross Station and Diagon Alley to Hogwarts castle, lost in the Highlands of Scotland. Dig into the history, mythology, and magic of the creatures, spells, and names in the Harry Potter books. Whether new to the books or a seasoned Potter aficionado, everyone who loves the stories of the boy wizard and his friends will discover something new in this fascinating evening/afternoon with one of the world's premier Harry Potter experts.
The presentation lasts about an hour and is followed by a Q&A and book-signing session (books will be available to purchase). The event is will be enjoyed by anyone who reads and enjoys the Harry Potter books.
"Nine Reasons NOT To Read a Book"
Steve brings his unique style and engaging message to students of middle grades, focusing on the frustrations – and hidden joys – of being a reader and writer with this presentation. Steve admits his own lack of reading when he was a sixth grade boy and navigates the treacherous territory of misleading covers, potential "girl stuff", and the ultimate danger: that you just might end up liking it! He ends with an entertaining reading from Sideways Stories from Wayside School to demonstrate what he calls a "pizza book" – one that's so dangerously good you can just read it over and over. (Approximately one hour - grades 6 through 8)

"Anyone that can capture the attention of middle school students for an entire hour, keep them talking about it after they leave, and get them excited about reading is worth their weight in gold! Thank you Steve for presenting to our students. They loved it!"
Nancy Danforth, Media Specialist, Gregory Middle School, Naperville, Illinois
Specifically for Harry Potter fans
These talks delve deeper into the world of the Harry Potter novels and are designed for groups of fans who are very familiar with the books (clubs, conventions, etc.)
Miracles and Mysteries
Feeling a bit 'trapped' as a fan of a certain boy wizard and his friends? You're not alone -- just look around you! There's nothing quite like being a Harry Potter fan, and this presentation celebrates the joys of being a Potterphile and then takes off on an enjoyable ramble through the Harry Potter series, looking at the key moments, amazing coincidences, and enduring mysteries of the saga.
Herbology
Explore Rowling's penchant for interesting words and making connections to folklore and mythology with this discussion of the many plants -- magical and mundane -- found in the Harry Potter books.
Technical requirements for presentations:
A projector and a screen are a must since the talks includes very interesting and dynamic PowerPoint presentations. Depending on the venue, a microphone might be advisable. I prefer a lapel mic, since I walk around a lot while I present, but a hand-held mic will work.
Contact Steve for more information, including enquiries about presentations for your school, club, or library.
616 389-0277